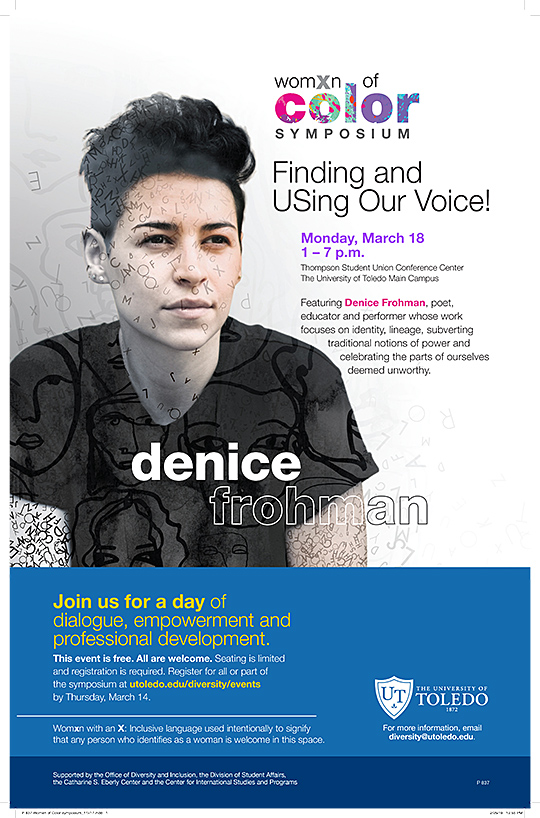 Prof. Mubenga was a panelist at the Womxn of Color symposium held on 3/18/2019.
The Womxn of Color Symposium Theme was, "Finding and Using Our Voice".
It was a day of empowerment, dialogue and professional development for students, faculty, staff, alumni and community members.Denice
The panel discussed various challenges and proposed various solutions (way of coping) from current and former University of Toledo International women of color.
Learn More at http://utnews.utoledo.edu/index.php/03_11_2019/guest-artisteducator-to-speak-at-womxn-of-color-symposium-march-18