Peux tu m'entendre maintenant? (Can you hear me now?)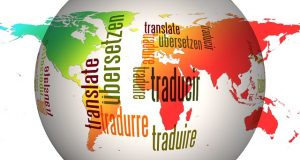 World language proficiency and intercultural competence are increasingly important for business collaborations, health care services, cutting-edge collaborative scientific research, as well as national security.
The University of Toledo Department of World Languages roundtable discussion explores the role of foreign languages and intercultural competence in today's global marketplace.
The 2017 American Academy of Arts and Sciences report on language learning highlighted the national economic need for Americans to study and speak more languages besides English: "Almost 30 percent of the U.S. business executives who participated in a 2014 Coalition for International Education commissioned study reported missed opportunities abroad due to a lack of on-staff language skills, and nearly 40 percent reported that they had failed to reach their international potential due to language barriers."
Panelists represent regional business, government, and education leaders.
https://forms.gle/K5s2yRSyn1u7wnj36