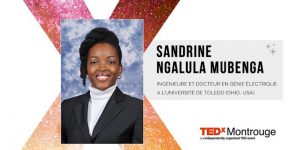 Professor Mubenga, PhD, PE, was invited to present a TED Talk at the very first #TEDxMontrouge edition on November 9, 2019.  The event was held at the Belfry of Montrouge, on the Avenue of the Republic, 92120 Montrouge, Montrouge, Hauts-de-Seine, 92120, France.
The invitation was the result of her groundbreaking and tireless work to promote STEM education both in the USA and Africa, especially for girls.
The Theme for the Event ws "The Spark"!
Dr. Mubenga is an engineer specializing in electricity and renewable energy, especially from the United States and For the Congo! She is a "Spark" because of the many beginnings she is making in Science, Engineering, Technology, and Math (STEM) Innovation and Education.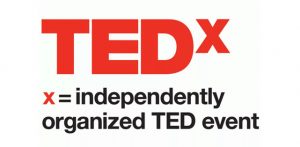 Dr. Mubenga a World Leader in STEM Education
Dr. Mubenga is currently engaged in STEM Education as a Professor of Electrical Engineering at the University of Toledo in the USA. She is also the founder of SMIN Power Group LLC, a company that installs and develops solar systems in the Democratic Republic of Congo. Further, she founded a 501c3 Non Profit Organization, The STEM DRC Iniative to promote Youth Education in Science Technology Engineering and Math" in Congo, the Diaspora and the USA. USA Fundraising efforts are found at STEM DRC Initiative
This TEDx talk Explained how STEM Education can Solve the World's Greatest Challenges.
For its first edition, TEDxMontrouge looked at the minute moment that allows a switch from shadow to light. It is an idea, a hope, an encounter … the spark represents the beginning of a change, a (re) beginning, and can be produced by all!

Through creativity or the fire of passion, every day people offer sparkling ideas and offer us alternative, positive and inspiring ways. A simple burst of isolated energy that can change our lives, just like those around us. Everyone can be an actor of novelty but how to use it to flourish and move towards a more humane society?

If important changes begin with small individual actions, how alone can we illuminate and shake the minds of thousands of others?
Sometimes it just takes … a spark! (ted.com, 2019)

Learn More About The Event  Learn More About Hauts-de-Seine
Ted.com, 2019, Published by Ted.com and retrieved online October 30, 2019 from https://www.ted.com/tedx/events/33162
#TEDx #TEDxTalk #TEDxMontrouge