Dr. Sandrine Mubenga, PhD, PE, Electrical Engineer and Professor at The University of Toledo gave the Keynote Address at a STEM Education Event for Girls in Toledo Ohio.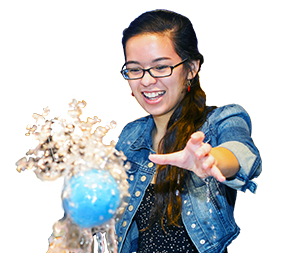 The Girl Power event was held February 08, 2020 at the Imagination Station in Toledo Ohio. The program publicity page gave a short bio as follows:
Dr. Mubenga is a highly skilled electrical engineer, with research areas in battery management systems, electric vehicles, and renewable energy systems.

She is the founder of the STEM DRC Initiative, a nonprofit organization that aims to encourage Science Technology Engineering and Math (STEM) in the Democratic Republic of the Congo.

Dr. Mubenga is also the founder and CEO of SMIN Power Group, a solar developer with offices in the USA and Democratic Republic of the Congo. In 2017, she was the Winner of Africa's Most Influential Women Award in Engineering and Manufacturing by CEO Magazine (Girl Power, 2020).
In the videos below, Mubenga is interviewed and profiled by BSCAN in Toledo Ohio.
In part 1, Dr Mubenga is profiled as the 2020 Keynote speaker.  The interview allowed Dr. Mubenga to share her journey of why she chose to be an engineer.
Girl Power Part 1, Produced by BSCAN Arts, Buckeye Broadband, and retrieved online February 25, 2020 from https://www.youtube.com/watch?v=4EKe-v8ZiJE
In Part 4, Dr. Mubenga explains the importance of STEM Education for girls.
Girl Power Part 4, Produced by BSCAN Arts, Buckeye Broadband, and retrieved online February 25, 2020 from https://youtu.be/6BP6vJA6wy0
Sources:
Girl Power, n.d. Publicity Release, Produced by the Imagination Station in Toledo Ohio, and retrieved online February 25, 2020 from https://www.imaginationstationtoledo.org/visit/girl-power