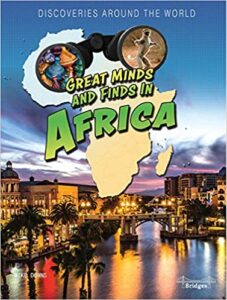 Dr. Sandrine Ngalula Mubenga (Ph.D., PE) assistant professor of electrical engineering technology at the University of Toledo College of Engineering is featured in a new children's book titled "Great Minds and Finds in Africa." The 32-page STEM education book for elementary-aged readers was published as part of Rourke Educational Media's Discoveries Around the World series.
The children's book lists the accomplishments of notable Africans to inspire young African readers. Mubenga is included because of her accomplishments as a philanthropist, public servant. Dr. Mubemga was born in Kinshasa in the Democratic Republic of the Congo (DRC). During early life in the city of Kikwit she nearly died of a burst appendix because the hospital had no electricity. It was then that she decided to devote her life to bringing electricity to her people.
To make her dream come true, she came to live with relatives in America so she could study at the University of Toledo. Mubenga started studying renewable energy at the UToledo College of Engineering in 2000 and earned a bachelor's degree, master's degree and then a Ph.D. in electrical engineering. During this time she invented a hybrid electric car that ran on hydrogen and a charging station that made the hydrogen out of air and sunlight! She also invented a bilevel equalizer to make batteries in electric cars last much longer. Electric cars are important to the future of places like Africa where not much gasoline is available. They make it easier to transport supplies such as food and obtain vital humanitarian services such as healthcare."
Information about Mubenga's work is included in the book to inspire young engineers. "I'm proud to see my work on battery technology and electric vehicles featured in this book,"(Downs 2020) Mubenga said. "I believe that it is critically important to encourage children to pursue the fields of science, technology, engineering and math so they are better equipped to find solutions to our problems (ibid)."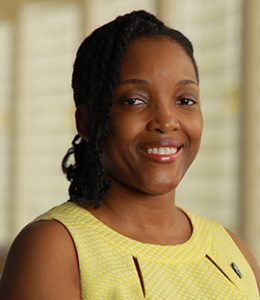 "It's exciting to think that maybe somewhere, someday, a little girl could see herself in me. I think our future depends on STEM, and it is humbling to be listed amongst role models who hail from Africa" (ibid).
In addition to her work in battery storage technology, Dr. Mubenga is also leading a philanthropic effort to provide STEM Scholarships in the DRC. She is the founder of the STEM DRC Initiative, a nonprofit organization that seeks to reverse social isolation and poverty in remote areas of the DRC by funding STEM Scholarships. Graduates will be supported by STEM DRC Initiative program mentors and receive entrepreneurial support to create micro-enterprises that help villages and cities improve electrification as well as agricultural practices, and access to clean water, among other things. Since 2018, the organization has awarded scholarships to more than 60 students in the Congo covering all costs including transportation and books. This year, STEM DRC has secured funding for 100 scholarships and is in the process of selecting scholars.
Other accomplishments include earning an appointment to public office in the DRC.  Dr Mubenga is the leader of the new Electricity Regulatory Agency in her native country in Africa. The agency was created by President Felix Tshisekedi who appointed Mubenga as the country's director general in July of 2020 (Billau, 2021).
Billau, C. (2021, January 15). UToledo Electrical Engineer Featured in Children's Book About Africa. Retrieved January 18, 2021, from http://news.utoledo.edu/index.php/01_15_2021/utoledo-electrical-engineer-featured-in-childrens-book-about-africa
Downs, M. (2021). Great minds and finds in Africa (Discoveries Around The World). Vero Beach, FL: published by Rourke Educational Media and retrieved online from http://news.utoledo.edu/index.php/01_15_2021/utoledo-electrical-engineer-featured-in-childrens-book-about-africa
Read More: http://news.utoledo.edu/index.php/01_15_2021/utoledo-electrical-engineer-featured-in-childrens-book-about-africa